Microsoft AppSource offers Data Export Service for Dynamics 365. Using Data Export Service you can synchronize your Dynamics 365 Cloud Database nearly real-time to a specified Azure destination like Azure SQL Database.
This article explains how to Install the Data Export Service app onto your existing Dynamics 365 environment.
How to do it
Step 1 – Sign-in to CRM
Sign-in to your CRM Instance having Administrator Privileges: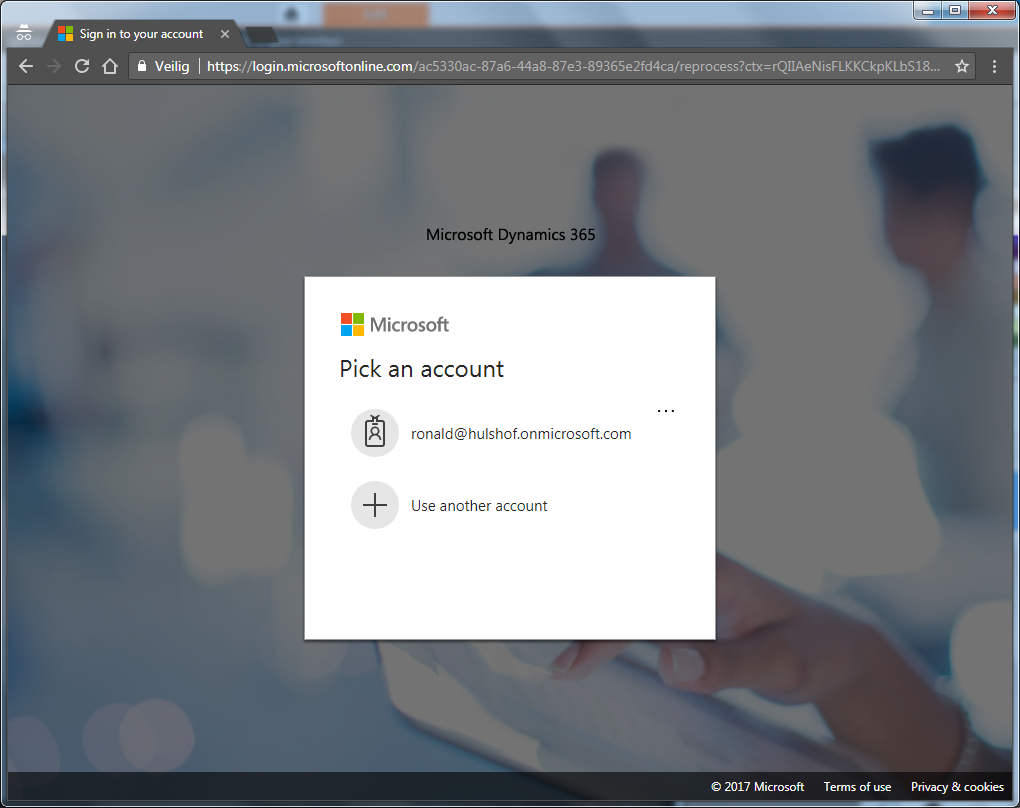 Step 2 – Install App
Go to https://home.dynamics.com. Click on the "Get more apps" button. Search for "Data Export". Then under "Microsoft Dynamics 365 – Data Export Service" click on the "Get it now" button. Then approve and click "Continue".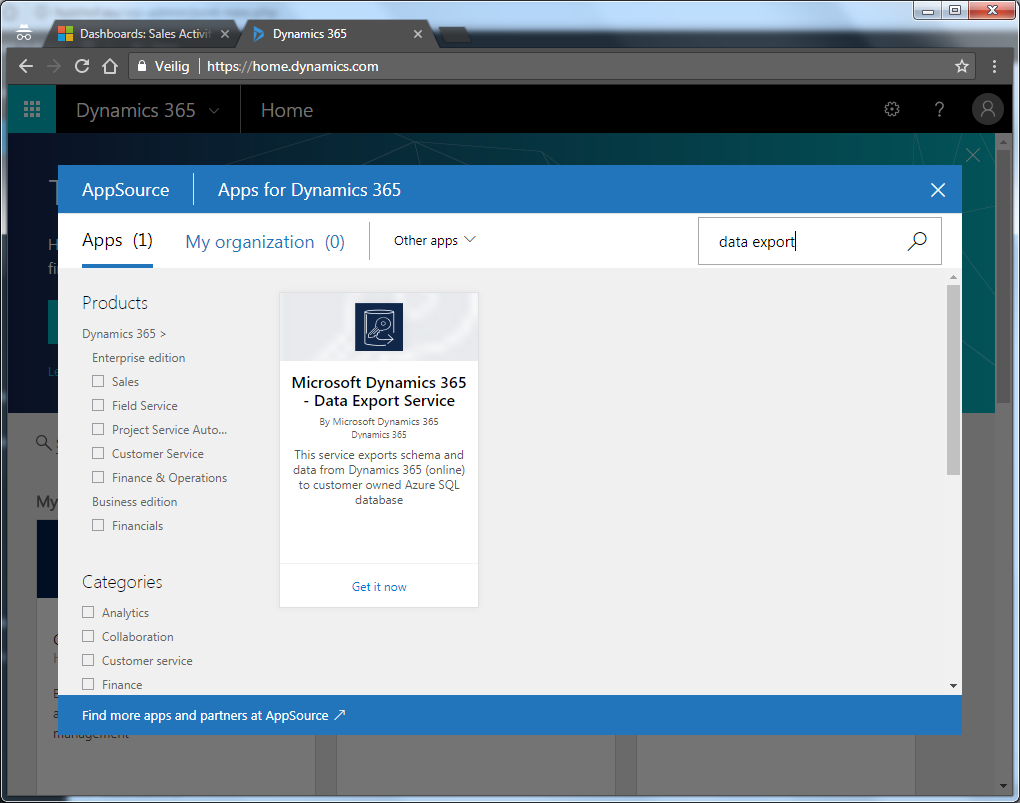 Step 3 – Select Tenant
Select the Tenant you wish to install Data Export Service on: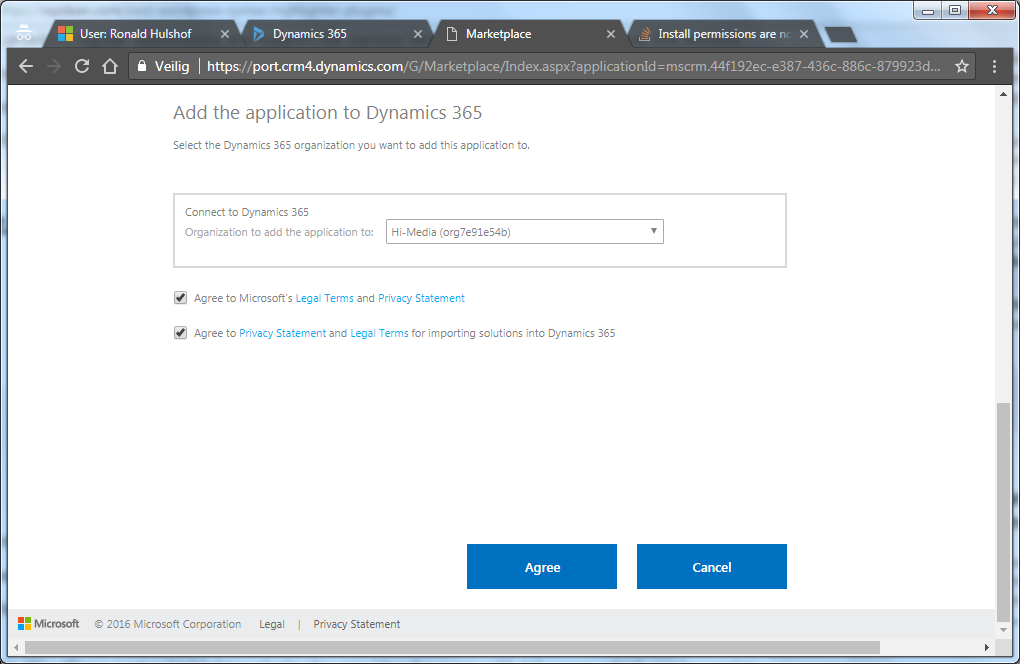 If you are not allowed to install an application onto your D365 Tenant, explicitly promote your CRM User to Admin first. More on StackOverflow.
Step 4 – Wait for Installation
Solution Manager will show "Installation pending". After a few (up to 20) minutes (hit F5/Refresh to refresh the browser) the status should change to "Installed":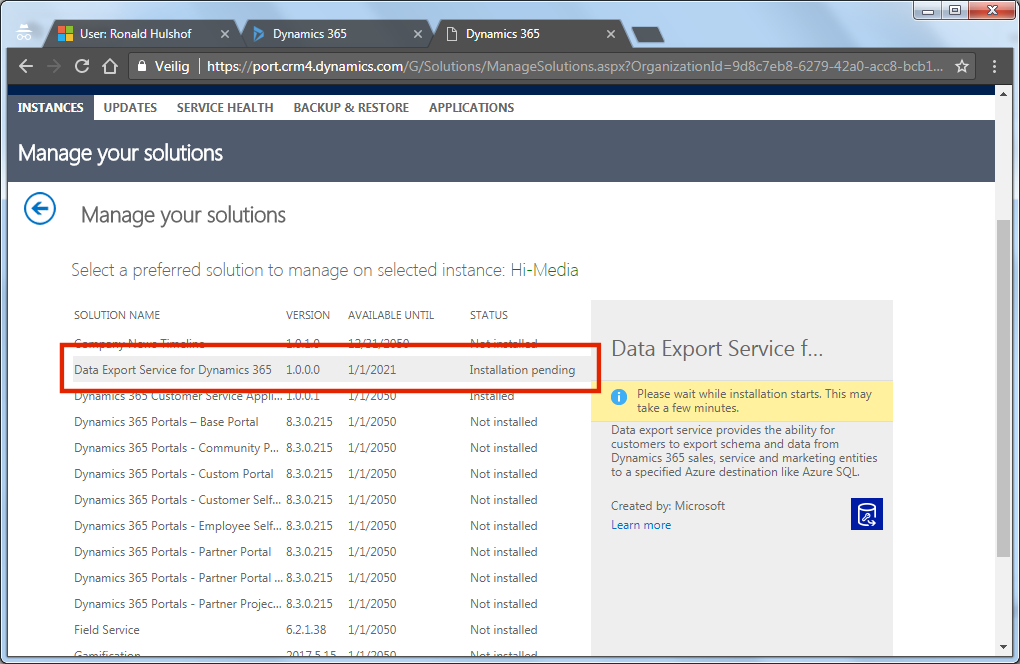 Step 5 – Locate Data Export in Ribbon
Go to Settings -> Data Export: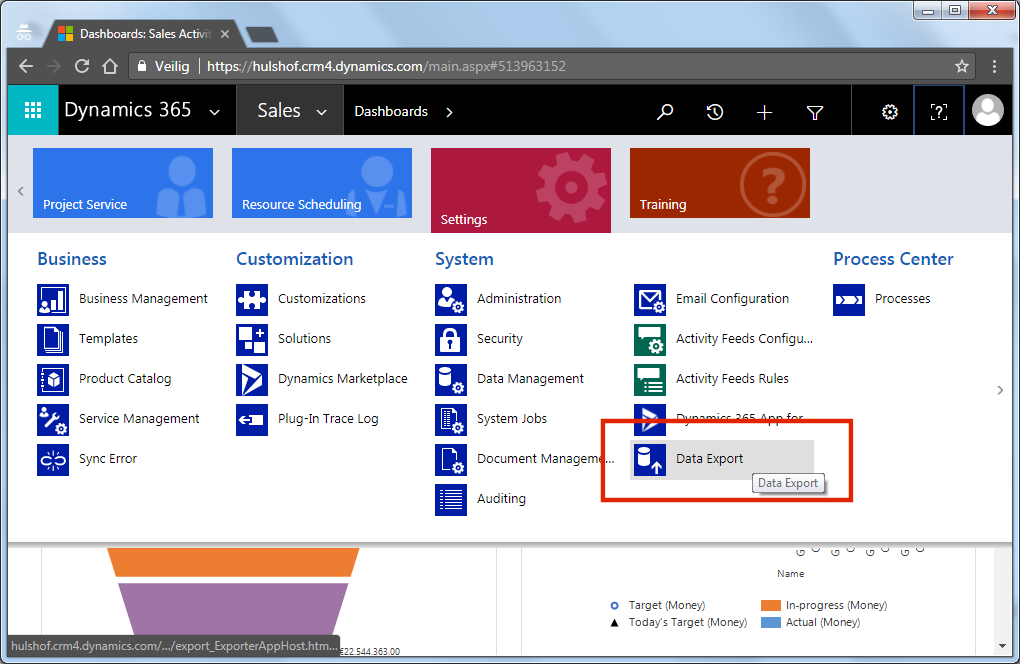 If "Data Export" is not available, do a hard refresh (press CTRL + F5) of the Browser History first.
Step 6 – Approve data export
Press "Ok" button to allow Data Export Service to export data from your Dynamics 365 environment: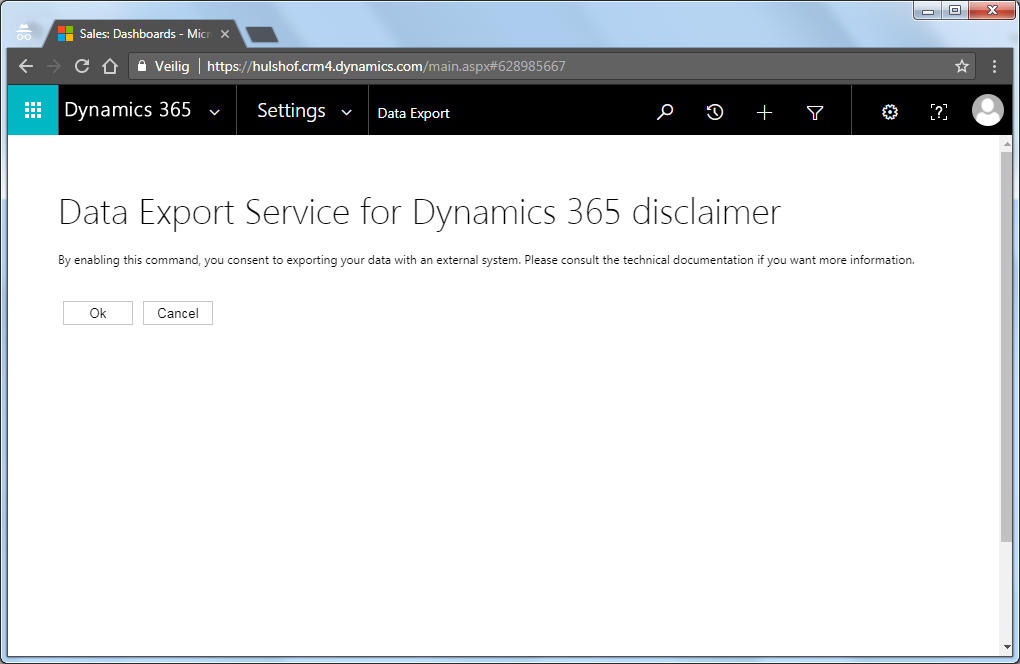 If the page remains blank for about 60 seconds (yes, it takes this long for the page to load properly), make sure your browser allows popups for your Tenant's URL.
If the "Ok" button remains unresponsive, use the Google Chrome browser with Chrome Developer Tools (press F12) enabled.
Step 7 – Verify installation
Upon successful installation, Data Export Service should display as follows: